Back to Nature Wellness Center
The Back to Nature Wellness Center is an alternative health care facility, located in Litchfield. Since 1993 we have dedicated ourselves to helping people achieve a state of wellness using natural methods.  The Naturopathic Medicine practiced at the Back to Nature Wellness Center treats health conditions by utilizing the body's inherent ability to heal.  Diet, lifestyle, work and personal history are all considered when determining a treatment regimen.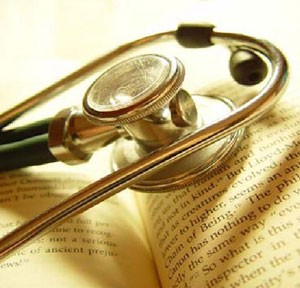 The basic principles of Naturopathic medicine:
The healing power of nature
Treat the cause rather than the effect
First do no harm
Treat the whole person
The Naturopath is a teacher
Prevention is the best cure
At the Back to Nature Wellness Center we see disease as the manifestation of the causes by which the body naturally heals itself.  We then advise our patients on building better conditions for the return to health.
The process begins with an initial interview and consultation with our Board Certified Traditional Naturopath concerning your health history, lifestyle and overall wellness.   The Certified Traditional Naturopath will also employ various diagnostic techniques and equipment such as, Electrodermal Screening, hair analysis and urine analysis.  The Naturopathic healing practices which might be recommended are Homeopathy, Design Clinical Nutrition, Nutraceuticals, Therapeutic Massage, Ondamed Treatments, and Lymphatic Drainage Therapy.  All of these are available at the Back to Nature Wellness Center and will be administer by the Board Certified Traditional Naturopath or professional staff members who are trained and certified to perform them.  Lifestyle changes, diet and exercise regiments are also suggested and discussed.  Depending upon overall health and wellness, most of our patients receive appropriate treatments and therapies, make the required lifestyle changes and then move on to live a well and healthy life.
The process is as simple as picking up the phone and calling to schedule an initial health and wellness consultation with our Board Certified Traditional Naturopath – do it today and you will be glad you did!